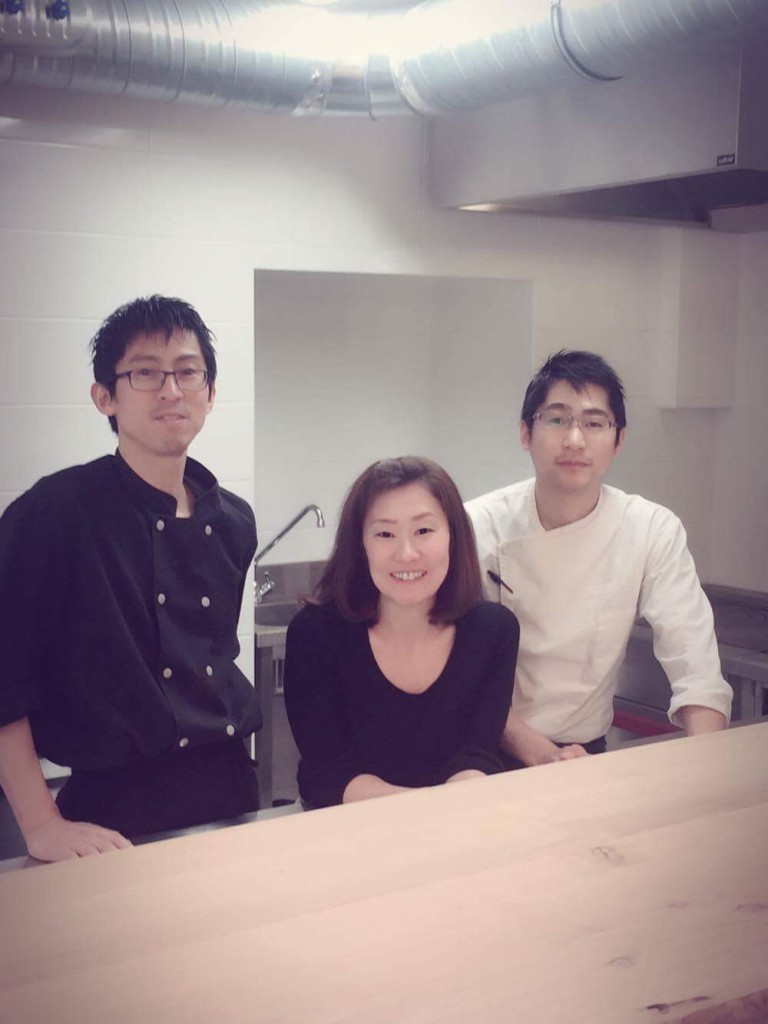 "Les Trois Bourgeons"
Les Trois Bourgeons offers a menu with specialities from Burgundy
and we prepare a selection of flavours from this region.
The open-plan kitchen offers you the chance to admire the two chef 's work.
Takeshi OTOMURA
After 8 years of expérience working in restaurants in Tokyo and then moved to France
Worked in Paris for "Le pré verre" and "Au Trou Gascon" Michelin star restaurant for one year.
Worked at "La Cachette" Michelin star restaurant in Valence for one year.
Worked for "KEISUKE MATSUSHIMA" in Nice France as a chef with the owner chef for six years helping to keep the one-star rating in the Michelin Guide.
Moved to Chablis in 2016.
Our Menu
Menu
Starter + Main Dich + Dessert 32€
You choose from the menu.
Starter
Carpaccio
Bourguignon snails 6pieces (Supplement menu 2€)
"Les Trois Bourgeons " style
Eggs in red wine sauce "Oeuf en meurette" (Supplement menu 3€)
toast, onion, mushroom
Main Dish
Red wine Braised Beef Burgundy "Bœuf Bourguignon" (Supplement menu 4€)
   beef cheek , polenta
Pochouse -Trout BIO "Prégilbert" - (Supplement menu 4€)
Dessert
Cheese plate
selection "Les Fromages de Thomas"
Strowberry
Chocolate
Our wine
The wine cellar of Les Trois Bourgeons offers a wide selection of Chablis wine,
and Burgundy wines are also available.
Our wine list was compiled under the supervision with Fabien ESPANA.
Access / Reservation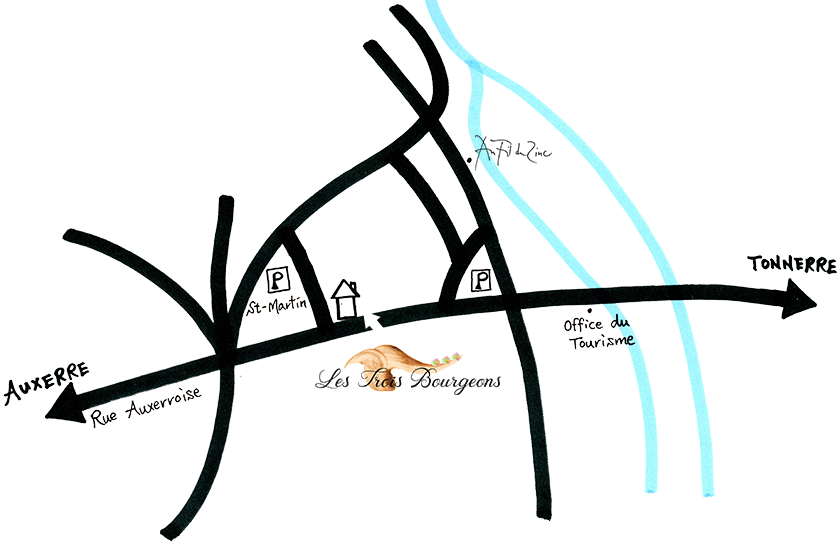 Vous pouvez pré-réserver votre table grâce à ce formulaire. La réservation d'une table est possible uniquement 48H à l'avance (par soucis d'organisation). Si une date n'est pas disponible, contactez-nous par téléphone pour effectuer votre réservation.
Click here to book